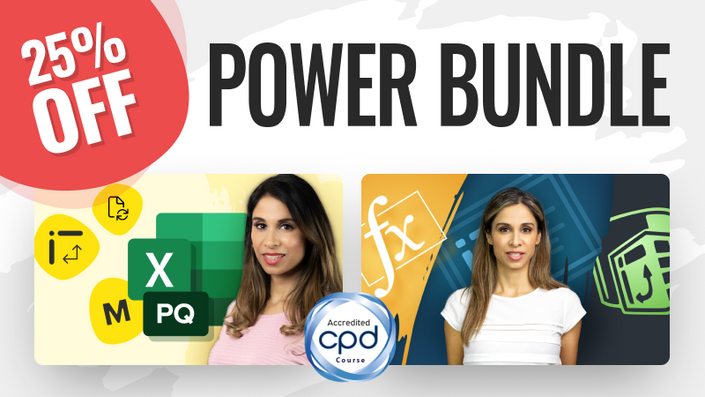 Power Excel Bundle
Includes Power Query course, Power Pivot and DAX (Learn in Excel, Apply in Power BI as well)
Here is Excel's Ultimate
One-Two Punch
And How You Can Learn it Through
This Single (cost savings) Bundle
---
If you were to peek into the shopping cart of people leaving the hardware store, you'd see many one-two combinations.

Hammer and nails.
Pot and soil.
Paintbrush and paint.
Some things pair well together, and it makes sense why you would buy these items together.
Today, I'd like to offer you a powerful one-two combination.
No, not for those difficult projects around your home -- but for those difficult Excel projects at work.
Today, I'd like to give you the world's best training for Excel's two best power tools:
Power Query and Power Pivot.
Or, as we call it around here, The Power Excel Bundle.
Plus, you have the chance to enroll in this bundle at a price that keeps a good chunk of change in your pocket.
Meet Excel's Top Two Power Tools
---
There are two thorny tasks most Excel users face but armed with these two power tools – Power Query & Power Pivot – these tasks become nearly effortless.
First up, you're faced with the task of getting data into Excel.
For this task, you reach for...
Power Query for the Right Start
Power Query was precision-engineered to:

Get data into Excel without copy/pasting
Import massive amounts of data without giving Excel a seizure
Eliminate the need for dozens of helper columns and formulas longer than the Great Wall of China
Know this: If you work with large amounts of data, Power Query can save you hours of work (and who knows how many bottles of aspirin).
Okay, you finish importing and cleaning your data. You say, "Thank you, Power Query," and place it back in your toolbox.
It's time for your next task…
Power Pivot to the Rescue
"Can I actually finish work early today?"
That's what you think, given the quick work Power Query did with your data. To finish the job, and clock out early, you reach for your second power tool: Power Pivot.
First, we need to talk about DAX, because Power Pivot runs on DAX. DAX stands for Data Analysis Expressions. DAX is the engine that runs Power Pivot.
Think of it this way…
You're familiar with Excel formulas, right? Well, DAX gives you special types of formulas. These formulas are used in Excel's advanced tools, like PowerPivot.

(DAX is also used in Power BI. If you want to learn Power BI, it's a good idea to learn DAX first. That's yet another reason to purchase this Power Bundle – it's a great intro to DAX.)
In short, DAX gives you the ability to study your data in Power Pivot. And that's great, because you can do some seriously cool things in Power Pivot.
This is How You
Become Unstoppable in Excel
When it comes to Excel, I want to help you go from stuck to unstoppable. These tools – Power Query & Power Pivot – are your secret weapons to never again…
Getting bogged down with merging data from multiple sources
Falling behind in your day because of annoying tasks like deleting empty spaces in front of data
Becoming stuck with tables everywhere with little hope of whipping them into a single pivot table
Power Query and Power Pivot make these tasks easy and automated. Now you can now see why we offer these courses as a special bundle.
Let Me Tell You the Difference These Tools Made in My Life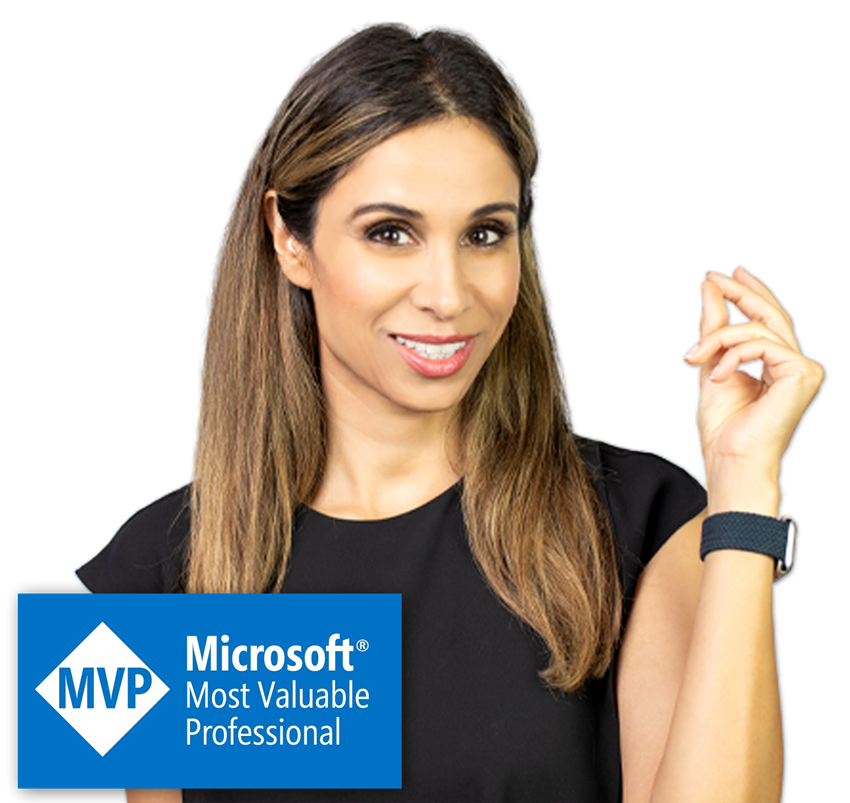 Hi, my name is Leila Gharani, and although I have a Master's in Economics, there's a big difference between the classroom and the real world.
Economics is a lofty topic with much theory. It often borders on philosophy. You'll see scholars debating economics the way Aristotle & Plato debated morality.
Which is fine. I enjoy those lofty discussions, too.
But make no mistake, when it comes to economics, finances, and numbers -- my interest lies in the real world. Not in ivory towers.
While economists debate Adam Smith's invisible hand, my hands are getting dirty. I'm digging through data, cleaning tables, and crunching numbers.
What are my favorite tools when I'm deep in the trenches? You guessed it: Power Query and Power Pivot.
That's why I created these two courses and this bundle package. These two courses were built for the Excel user who respects the theory, but spends their day in the trenches.
Now, let's look at what you get as part of this special bundle offer…
Here's What's Included
---
When you buy our Power Bundle, you get full access to our Power Query and Power Pivot courses.
Included in Power Query:

18 hours of video tutorials, organized by learning path so you can get to what you need
Bonus #1: Power Query Reference guide - Contains over 230 pages and giving you quick access to Power Query answers.
Bonus #2: Power Query Solution book - Contains 100+ pages of common Power Query problems and their solutions
Bonus #3: Power Query Pro Section – Containing a dozen advanced lessons for the Power Query expert
If you want to read more about our Power Query course, click here.
After you buy the bundle, I recommend starting with the first section of the Power Query course. That's because importing data is usually the first step in the workflow.
Important: You don't need to complete the entire Power Query course before beginning the Power Pivot course.
What if you have an emergency only Power Pivot can solve? In that case, start with Power Pivot.
Here's what's included in the Power Pivot (and DAX) course:

14 hours of video tutorials, organized by experience level (Essentials, Advanced, and Pro)
Two completed business dashboards
Bonus #1: Power Pivot & DAX Manual – Contains over 230 pages of helpful questions and answers
Bonus #2: Dynamic Dashboard Project – Embark on a mission to build a dynamic dashboard for a fictional Southern California office supply store
If you want to read more about our Power Pivot course, click here.

On top of this, you also get:
Quizzes and challenges to track how well you understand the concepts
A comment section to get your questions answered by our staff (how awesome is that?)
English Captions so you can easily follow along each video
Ability to earn Continuing Professional Development (CPD credits)
Lifetime access so you can go at your own pace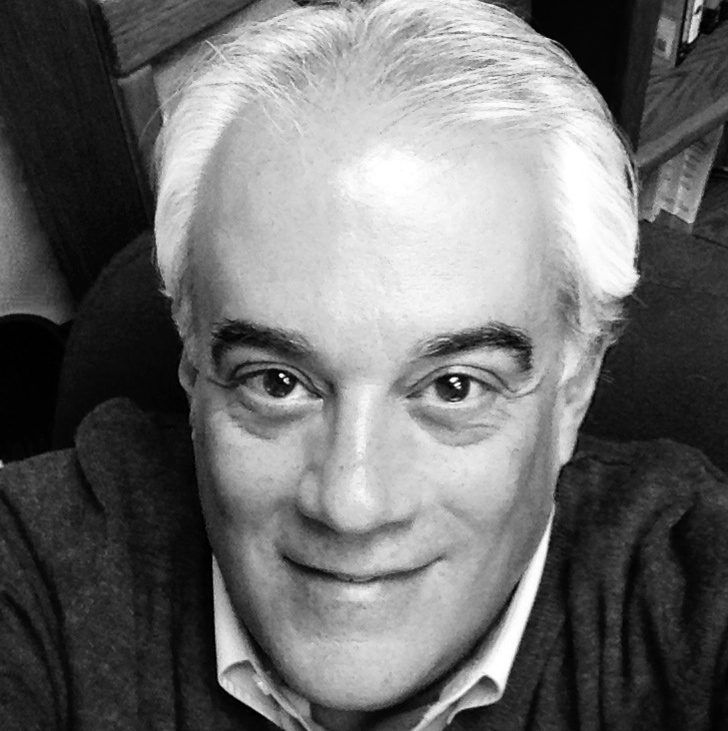 "The XelPlus Power Query course is excellent for those that want to take their Excel skills to the next level. The information is presented in a thoughtful, well-organized manner and includes many additional resources to help you learn and retain the information. This comprehensive course is one of the best online courses available and well worth the time investment. You will quickly recoup the time spent learning with time saved on projects at work."
- Randy McCauley, Review for Power Query Course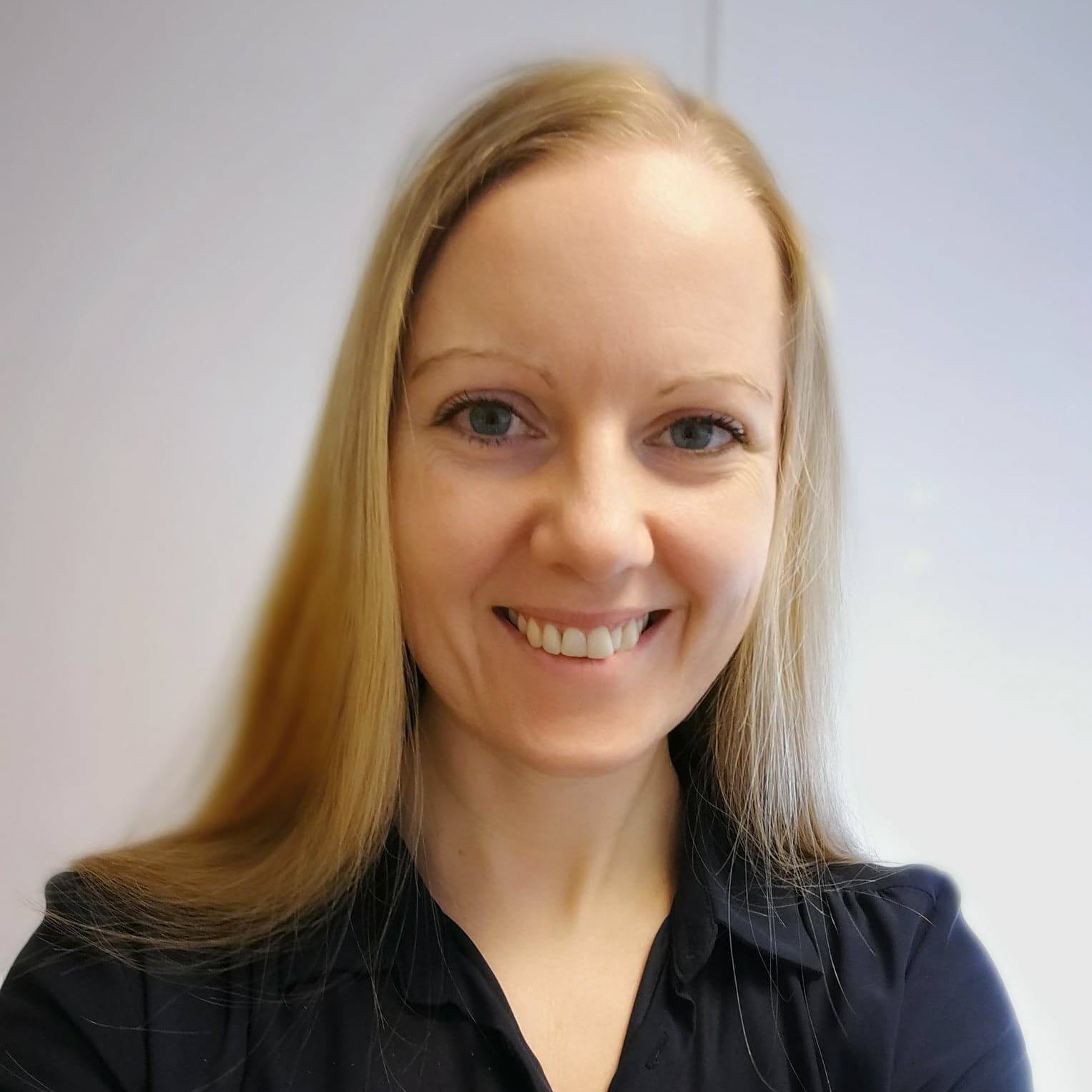 "About 60% out in the course, I got a task from my boss, and I used Power Query to analyze 3.4 million rows! Amazing! Thank you so much for teaching me this"
- Jeanette Grunnan, Review for Power Query course
"During the course (I was on section 9 I think) I came across a problem that my boss showed me that I've spotted right away I could solve it with DAX! When I found the solution and it worked I just jumped screaming around the office to tell everybody about what I did! I just couldn't explain my happiness and my co-workers just smiled and said: "OK, good for you!" Eheheheh..."
- André Pereira, Review for Power Pivot Course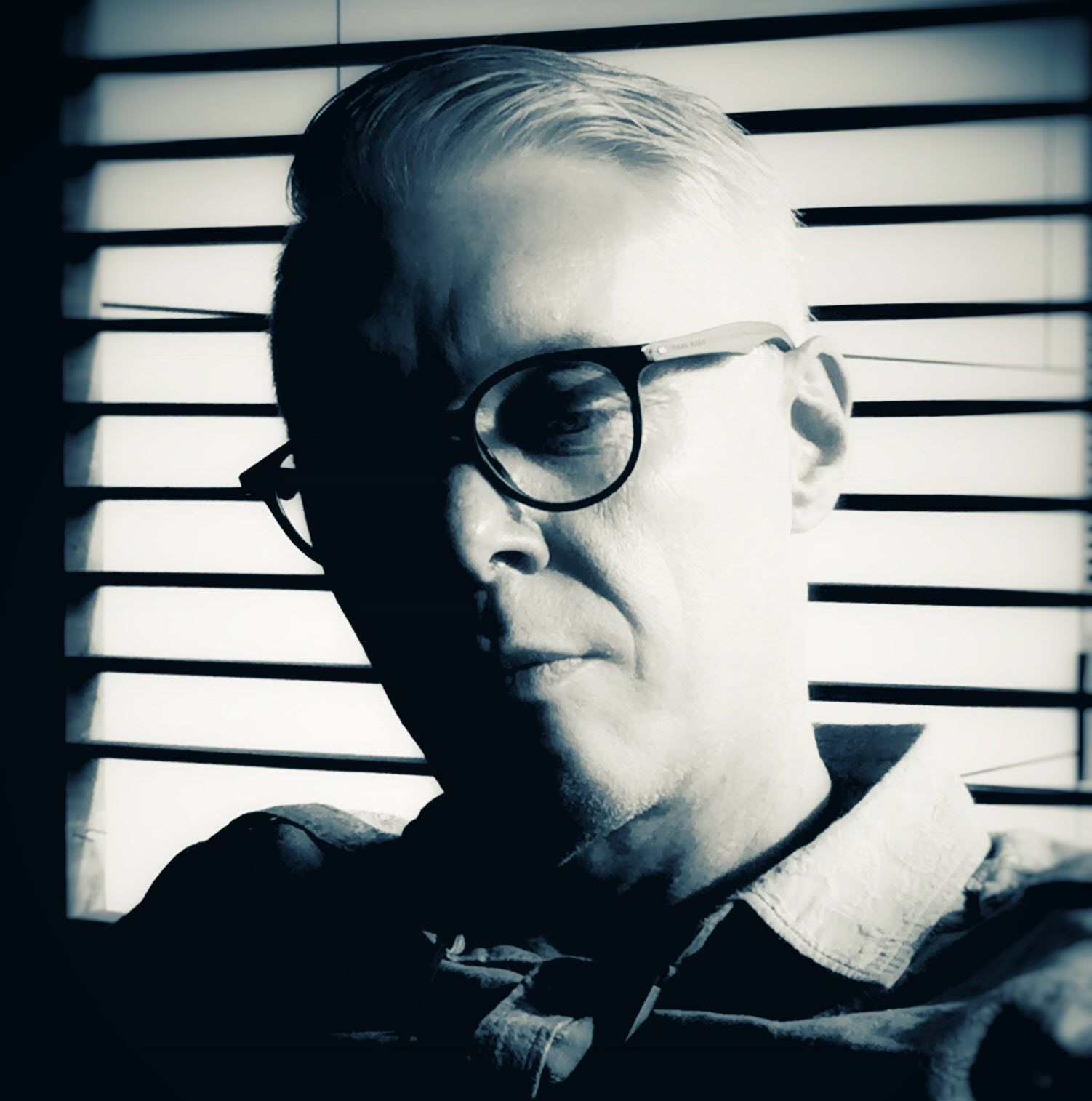 "Thank you, Leila, for a truly informative course. The individual modules were very understandable and 'digestible', with lots of useful examples. The overall course was really well structured and interlinked. Well worth every cent!"
- Aaron Holmes, Review for Power Pivot Course
Bundle These Two Courses and Save
Enroll via this page and you'll save 25% compared to buying the Power Query and Power Pivot courses separately.
When you purchase the bundle, you get access to the full versions of both courses – not some watered-down versions. Everything included in those courses is included with this bundle.
Are you ready to get your hands on these Excel Power Tools? Want to cut through those tough Excel projects with ease?
Click the button below and put these two power tools to work in your Excel life:
What if you buy, but later regret your purchase?
We doubt that will happen. We've had over 40,000 students enroll in these two courses and their reviews are outstanding: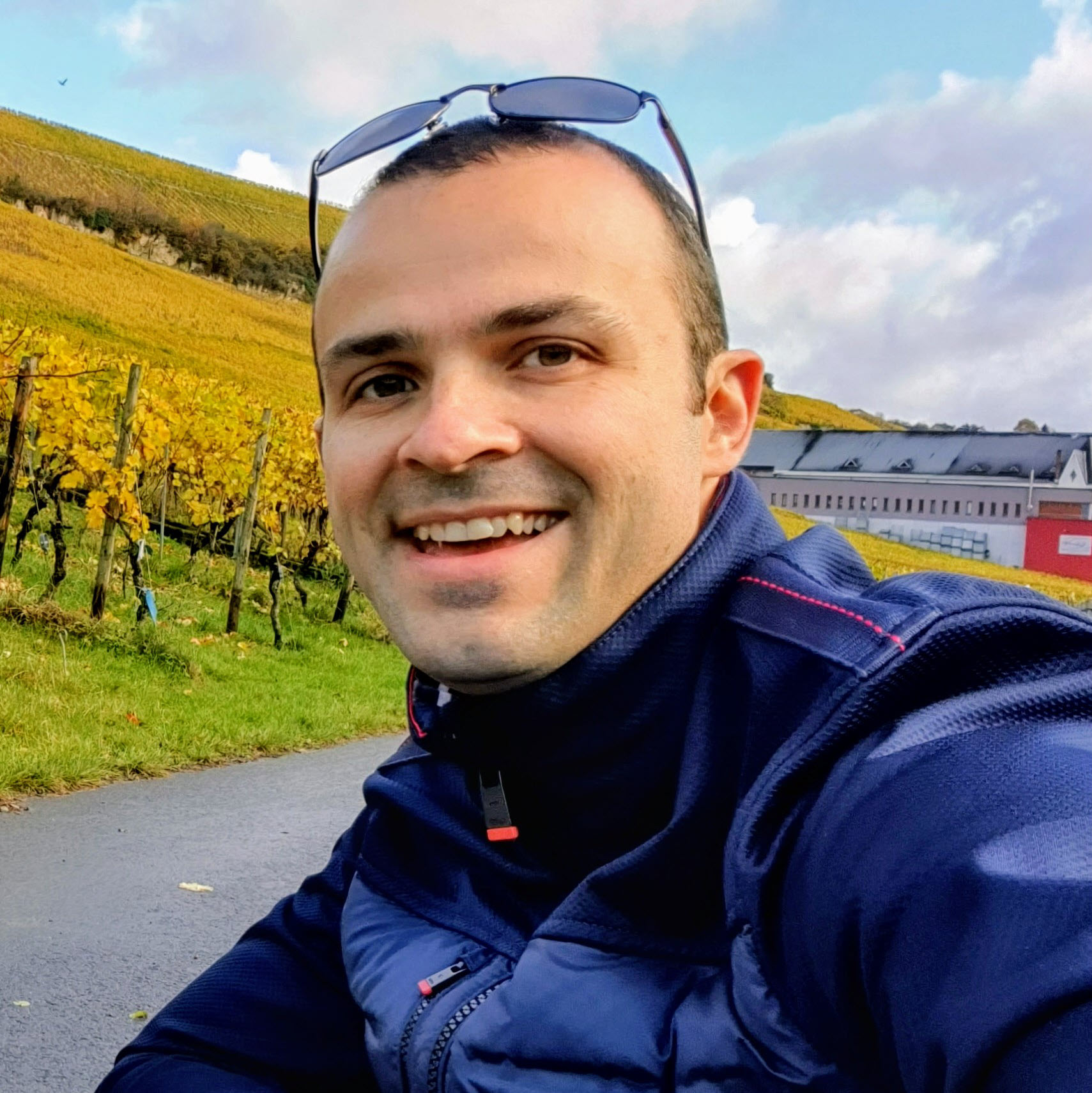 "Best Excel course ever! I've been using Excel on a daily basis and always did self-learning when I encounter an issue. Then I discovered this course since I am preparing for a new position that will require from me good data base building and analyzing skills. I am really surprised how much quality content you managed to pack in the course while presenting it in such a pleasant and understandable way!"
- Dragan Yordanov

"I'm working in an hospital, and my data is coming mainly from our digital patients record and from our administrative patients records. Prior to this classes, I had to ask our informatic engineer on top of his job, to create the reports I needed. Leila takes you from the very beginning to the maximum possible of Power Query. Not only does she teach, but the program offers you many add-ons. Imagine, in January I didn't even know about the words 'Power Query'!"
- Philippe Courvoisier
But everyone is different, so what if you try out the course and you're still not happy?
We've got you covered.
You're Protected by
Our 30-Day Guarantee
Here's what I recommend…
Take the courses for a test drive. Sign up today, log into the members area, and start watching the lessons.
Jump between the Power Query and Power Pivot courses. Scroll down the modules and see what catches your eye. Try a few quizzes and challenges.
I'm confident you'll learn new tricks, discover faster workflows, and uncover new techniques for making your Excel life easier.
I'm confident you'll notice the benefits at work, too. Your day will pass faster, you'll get more accomplished, make fewer mistakes, and spot new opportunities inside the data.
That's what we hear again and again from the students across the globe who have taken these courses.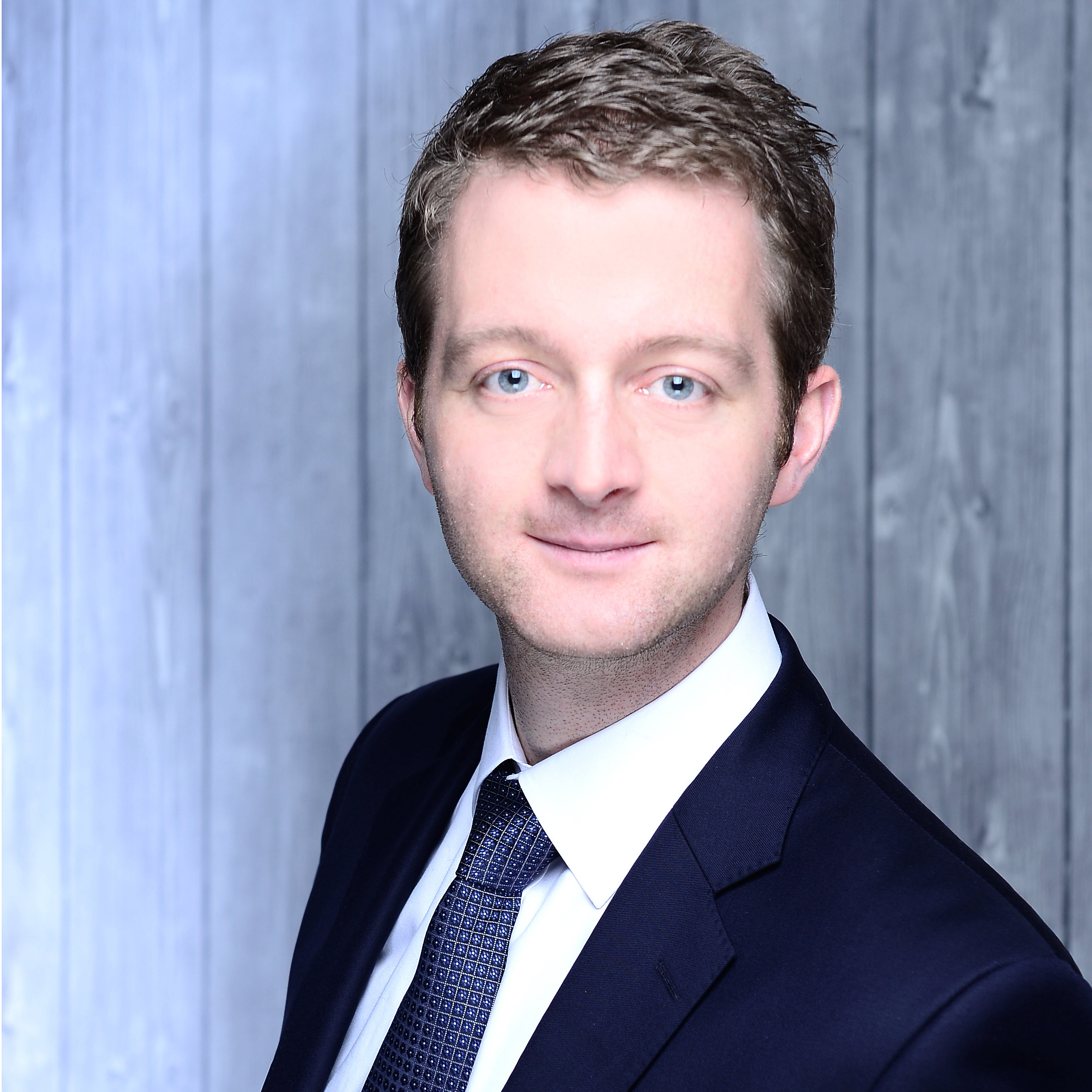 "Working for my client, a multinational manufacturing company, the head of procurement asked me to make a model to track the steel prices, as steel is a large component of their cost. I have worked for the past 10 years as a management consultant and am considered an Excel expert by virtually all my clients and colleagues. My initial model was built without Power Query/PowerPivot. It took me at least 21 man-days to build as client requests changed and the model became increasingly complex.
In the final days of making the model, it became clear that although it worked, it was hardly sustainable: it took me 4 hours (I've got the recordings) to explain to the client how the model works and needs to be updated.
Around the same time, I started Leila's DAX and PQ course. Based on her teachings, I agreed with the client to rebuild the model, generating the same output but through PQ/DAX. It took me 10 full working days to set it up - including at least 70% of time just waiting for PQ to load the data, while I followed the courses. The result: a virtually fully automated report that was more dynamic than the first one.
After this second iteration, and being much more comfortable with PQ/DAX, I decided to build the same model with everything else Leila taught me while I was making the second iteration of the model. Now, using locally stored representative snippets of the client files (to avoid long loading times) I built an even better version of the report in under a day.
Bottom line: from a 21-day unusable model to a 1-day fully dynamic and automated report thanks to Leila. A steep learning curve, but I'll never use Excel in the same way again."
- Paul B.
Before you get too excited, a warning: You must put in real effort. Clicking "purchase" on this bundle accomplishes nothing.
You must set aside the time to learn and put in the work. Put in the work and you'll reap the benefits.
But if things don't work out? There's little risk on your part. You have thirty days to request a full refund, no question asked.
How Much Time Are You Wasting by Not Harnessing These Excel Power Tools?
Power Query and Power Pivot are game changers. If you're
Importing data into Excel
Analyzing that data
Then your time is too precious to not use these Excel power tools.
But like any tool, you've got to learn how to operate it. That's how this bundle can help. It will turn you into a smooth operator (cue the song) when it comes to Power Query and Power Pivot.
Plus, by purchasing these courses as a bundle, you'll save 25% versus buying them separately.
Click the button below to enroll and I'll see you on the inside:
❓ Frequently Asked Questions
When does the course start and finish?
The course starts now and never ends! It is a completely self-paced online course - you decide when you start and when you finish.
How long do I have access to the course?
How does lifetime access sound? After enrolling, you have unlimited access to this course for as long as you like - across any and all devices you own.
What if I am unhappy with the course?
We would never want you to be unhappy! If you are unsatisfied with your purchase, contact us in the first 30 days and we will give you a full refund.
Any other questions?

Send us an email to [email protected] and a member of my team will get back to you ASAP.