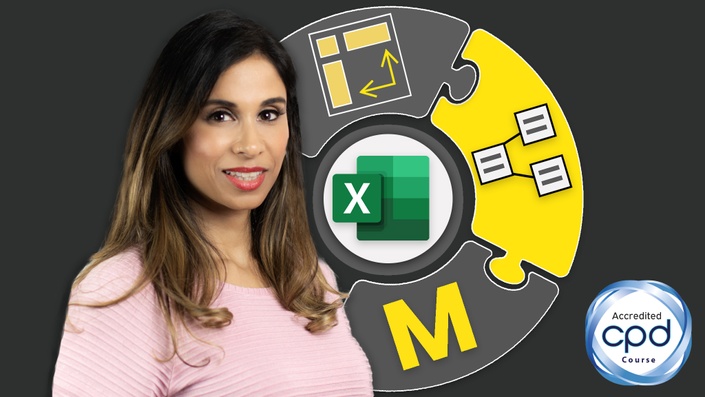 Master Excel Power Query - Beginner to Pro (including M)
Collect, Combine and Analyze Data with Ease - Create Pivot Tables with Data Model
Watch Intro
On July 1st, the price of our courses will go up, which means the price of this Power Query course will go up by 80%. Purchase now to lock-in the lower price.
WOULD YOU LIKE A FREE TOOL TO AUTOMATE YOUR REPETITIVE OR COMPLEX TASKS?
---
Power Query is like an Instant Miracle Cure to your difficult data analysis problems:
You can quickly combine and consolidate large data from different sources like Excel, text files, the web, online services, databases, even your Outlook! (Plus many more).
You can convert downloads from your ERP system into information you can use.
Replace complex Excel formulas with a click of a button.
Turn complex data transformations that took forever to do (such as unpivoting data), to just a few clicks.
And these are just a few examples of what it can do!

On top, your actions are recorded so whenever you get new data, all you have to do is click Refresh!

Guess what? You can apply ALL the knowledge you learn in this course to Power BI as well!
INSIDE THE COURSE YOU GET ACCESS TO
---
18+ Hours of Video Tutorials organized together with a learning path
200+ Practice Workbooks (both START and SOLUTION files)
Tons of Challenges & Quizzes to test your knowledge
2 Detailed Manuals - a Solution Book & a Quick Reference book
A Pro Section covering topics only a few Power Query Pros know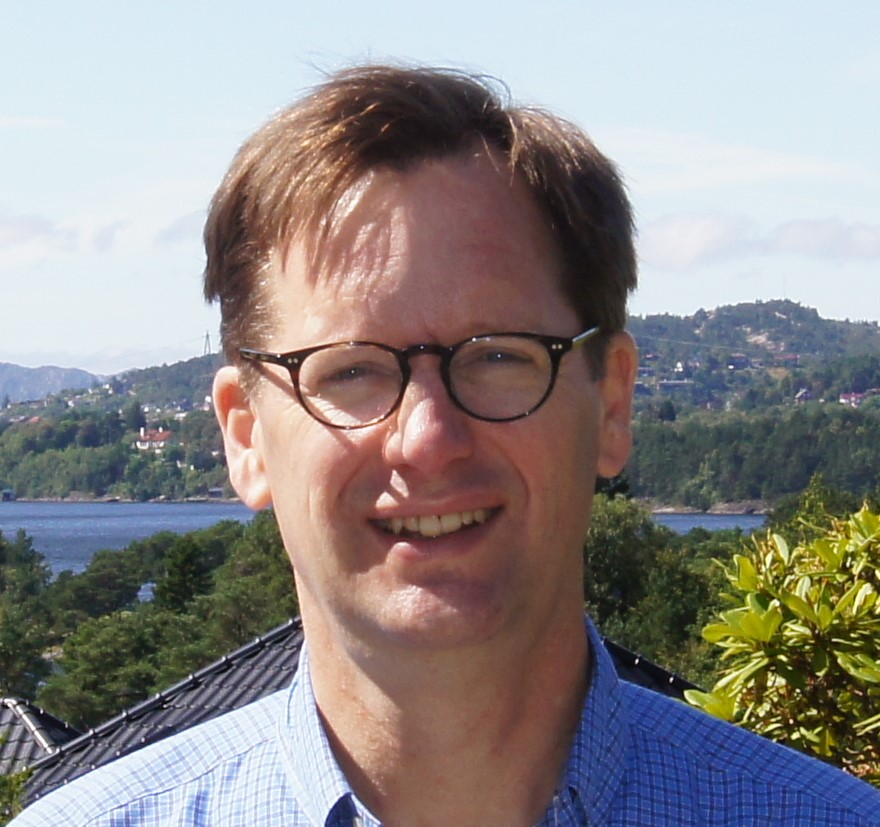 "This is the definitive course for Power Query. It's a fun, engaging way to learn with a perfect amount of theory and practice."
- Mark Theirl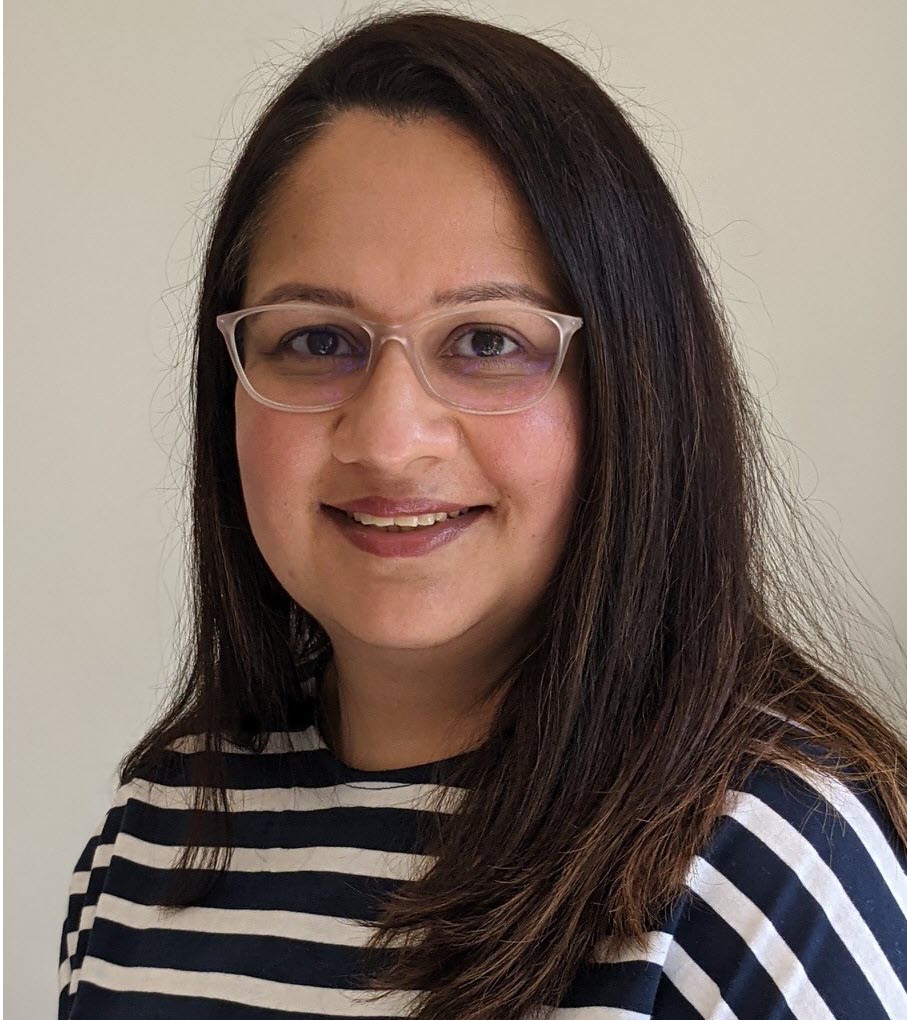 "This is the best money I ever spent on my education. Leila has changed the course of my career. Her teaching skills are unmatched. I used to direct live news and have a master's in communication. I am now a Business Analyst and manage reporting requirements for my company."
- Amrita O'Sullivan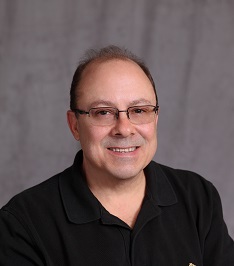 "Many times we receive our data in less than pristine condition. This course is filled with tools and techniques that will allow us to solve these problems with much less effort. Tasks that we would not undertake due to complexity and effort are now enjoyably achievable.
Topics covered are explained clearly. The instructor is one of the best in the business and I am confident anyone who takes this class will enjoy it thoroughly and be better for the experience."
- Stephen Azzarello
BONUSES
(NOT AVAILABLE ON OTHER PLATFORMS!)

---
BONUS 1: Get 2 eBooks for quick reference: Solution Book and Quick Reference Guide (available 30 days after enrollment - see below).

BONUS 2: A 2 hour PRO section with complex problem-solving techniques (available 60 days after enrollment - see below).

BONUS 3: Downloadable lectures for offline study

---
VALUED AT $299
Get it for an unbelievable price!
(Why so cheap? See FAQ section below)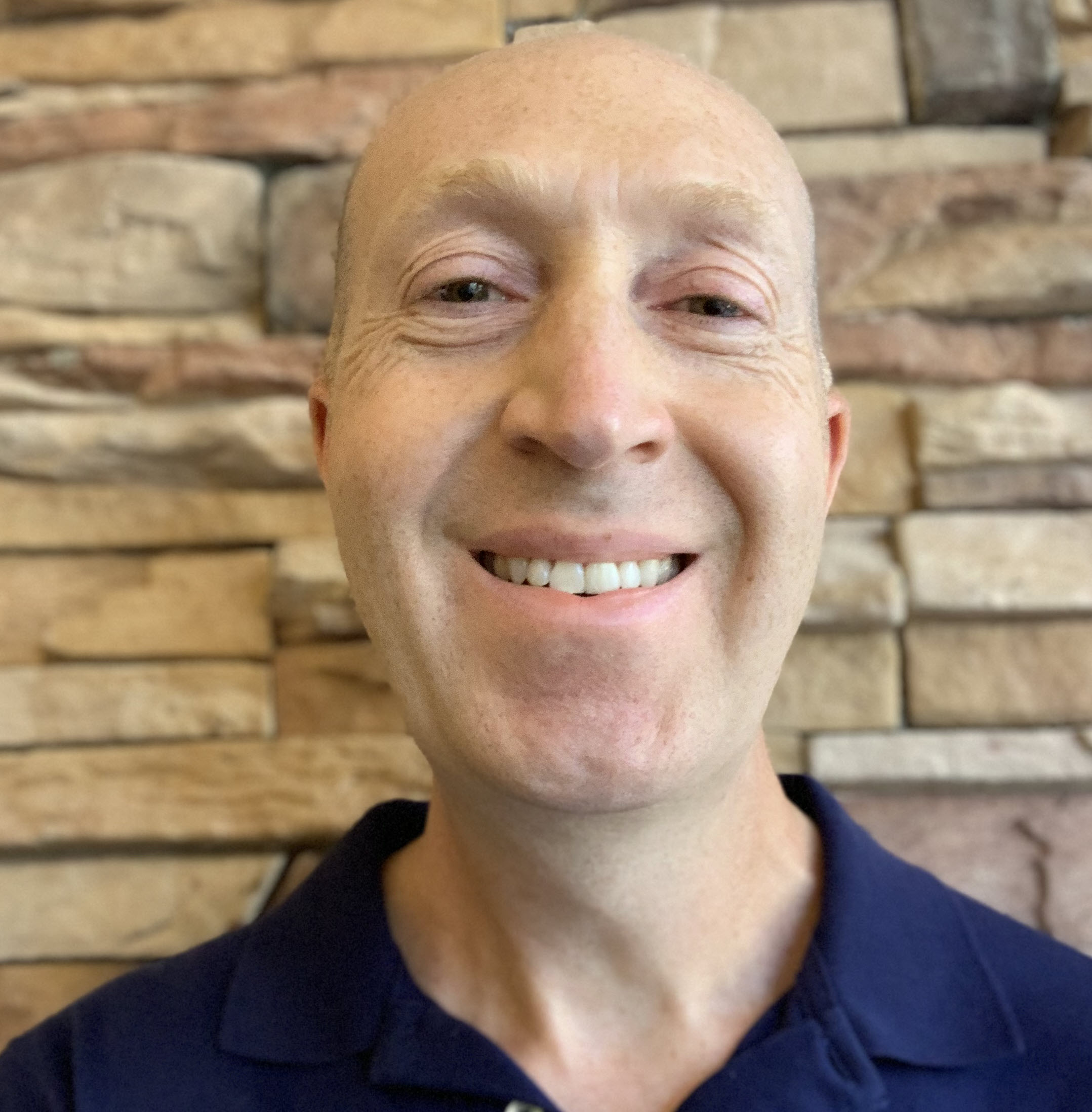 "I never explored power query or even knew it existed. I became aware of it with the introduction in the Excel Essentials Course.
This course really shows the user a lot of tools to manage and present data with less effort and time than the old way of excel formulas and referencing other workbooks or sheets.
I like that I can reduce the amount of requests to IT regarding report formatting and I can organize the data the way I need it."
- Mike Hoffman
BONUS 1: Your Very Own Detailed Power Query Manuals
You'll be receiving these manuals inside the course so you can keep them handy and refer to them when you need:
The detailed Reference Guide is over 230 pages and covers all the important aspects of Power Query.
The Solution Book covers common problems and solutions to these in over 100 pages!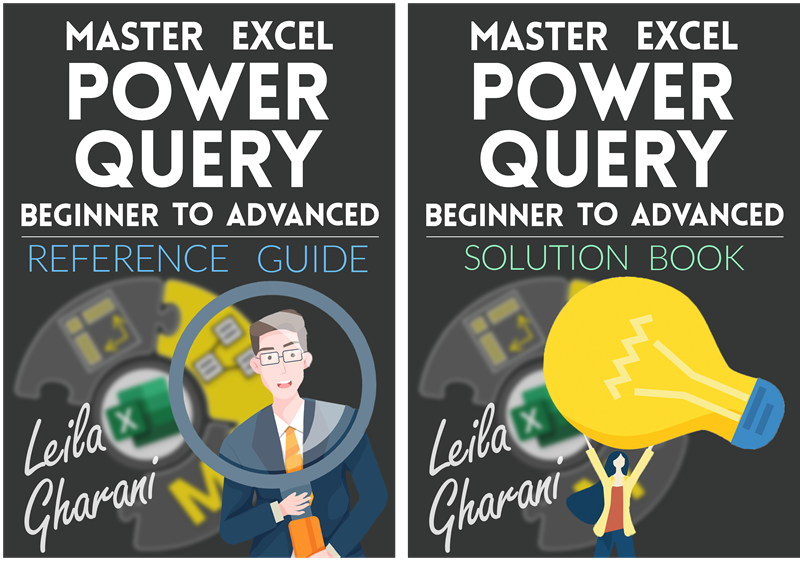 BONUS 2: Pro Techniques Only a Few Know
In the Power Query Pro section we cover more complex problems you might come across.

For example:
How to create a mapping table for column headers when combining files from a folder.
Tackle complex pivot issues.
Add validation reports to make sure business rules are met (similar to data validation checks in Excel).
Dynamically keep and replace column names based on a master table.
Split columns by multiple delimiters instead of just one.
The second section covers a function only Power Query Pros know how to use: List.Accumulate.
With this function you can "loop" through a list and adjust the values as you loop.
This way you can achieve tasks that are otherwise not possible OR might require a lot of steps.
It's not an easy function to understand. AND It doesn't have much documentation online.
That's why I've dedicated a whole section to List.Accumulate.
The Pro section will be released 60 days after enrolling in the course. This gives you enough time to cover the basics and advanced sections and get enough practice.
Here's the problem...
Excel Power Query has been a part of Excel since Excel 2016! It's in the Data tab under Get and Transform.
Unfortunately many people haven't explored what it has to offer!

They continue doing things the old "manual" way, Or the "complex" way with difficult formulas.
And something else you may not know ...
Generally, when you learn something, the more effort you put in, the more you get out.
But it's NOT the same with learning Power Query!
If you just put in a little effort, you get SO much in return! This is the difference with learning Power Query to learning other skills like VBA.
And that's why I created this course!
To give you the tools to really make a difference at your workplace. I'm going to take you from Power Query Beginner to Pro!
This is the only course for Power Query you will EVER need!

In addition to exercises and challenges we will complete 3 real business projects from scratch. We will combine Excel's Data Model and Power Query to create an interactive dashboard that includes Pivot Tables and Slicers. I will also introduce you to Power BI by creating a dashboard that can be shared online.
HERE ARE SOME OF THE THINGS YOU WILL ACCOMPLISH
---
Import, transform and clean large data from different sources (Excel, csv, web, SharePoint etc.)
Combine data from multiple Excel workbooks into a single Table (or Pivot Table)
Consolidate data from all files in a folder (and make exceptions as you need)
Understand and write your own Custom Power Query M functions to do tasks you can't easily do with the interface
Use Excel's Data Model and Power Pivot to Create Relationships between your data
Understand when to use Excel Power Query and when to Load data to Excel's Data Model
Create an interactive Excel Dashboard with Power Query, Data Model, Pivot Tables and slicers
Use Power Query in Power BI and create a dashboard you share online
DOES IT APPLY TO ME? CAN I USE THIS AT WORK?
---
This course - which includes 18 hours of video content, 3 complete business projects, 200+ workbooks, downloadable course notes, challenges, and quizzes - is like no other course out there. I don't say that lightly.

Learning Power Query will be more fun and effortless than you think. Because you will learn to use Power Query like an expert right from the start!
The course is split in 3 parts: Essentials, Advanced, and Pro.
Just from the Essentials you will be able to solve many problems and make a meaningful impact in your work
In the Advanced section you will discover how the M formula-language thinks and works. This will enable you to write your own custom functions to do tasks that you can't easily do from the interface alone.
In the Pro section you tackle more complex problems and learn about the power of the List.Accmulate function.
I included challenges, quizzes and fun exercises which will help you prepare for the real world.

The course comes with lifetime access, which means that you can retake the course for as long as it's in existence - for free.
Finally, it comes with a risk-free 30 days money-back guarantee. Do the work and if you don't think it's worth it, you get your money back. Simple as that.
Your Job does not have to be boring or complicated.
Come join me in this course and prepare to be amazed!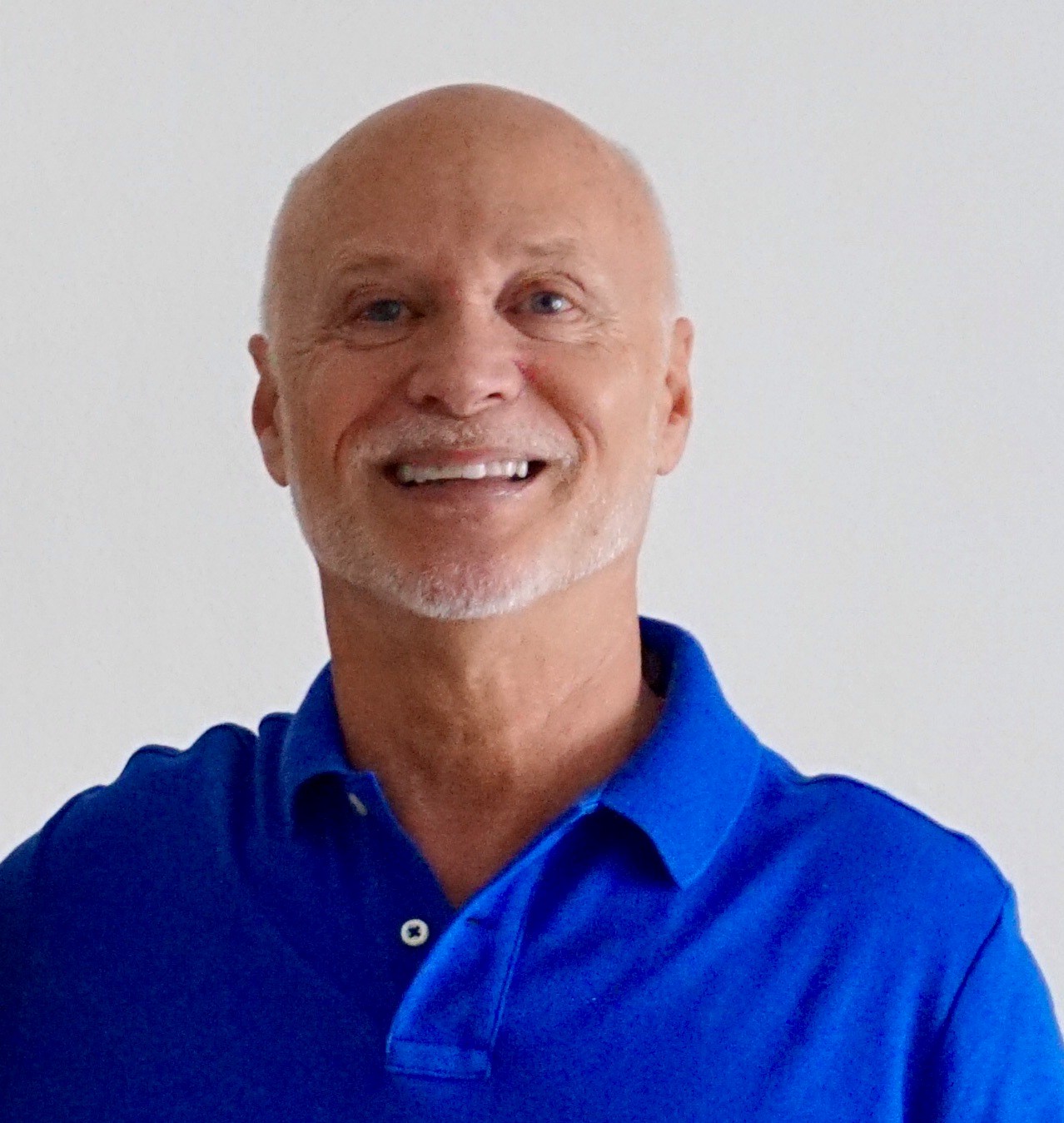 "Leila consistently provides great education and training value in her courses. They are thorough and extensive. Leila uncovers key points that I overlooked. I gain useful information and examples that further my understanding. The documentation is thorough and easy to follow and helps me find answers when I get stuck. I look forward to her next course."
- Rusch Mauzy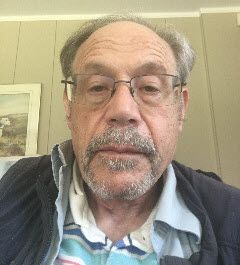 "I have been "following" you for a while and when I saw the ad for your Power Query course I hesitatingly signed up for it. I started going through the course and by the time I was about 24% finished I was able to go back and redo a really complex Excel report that took me on average 2 days to create and involved a lot of manual steps, subject to a lot of errors. By using Power Query I was able to create the exact same report in about 4 hours - only because I was not familiar with PQ and had to go back and relisten to some of the lessons again.
In about 12 PQ steps I recreated the entire report merging with no less than 4 other tables and there is no manual intervention required. This means I can run the report on updated data as I need to.
I am COMPLETELY blown away by the power of PQ and Excel. Let me point out that I know :
C/C++, Java, Javascript, Excel VBA, Python.
I have used Microsoft Visual Studio for 3 years on an almost daily basis.
For pure productivity for the work that I do, nothing comes close to Excel PQ.
You are without doubt one of the most accomplished lecturers it has been my pleasure to listen to. Thank you so much for all the work you do and please keep telling me about the conferences and any new courses you have."
- Alen Schiller
Your Instructor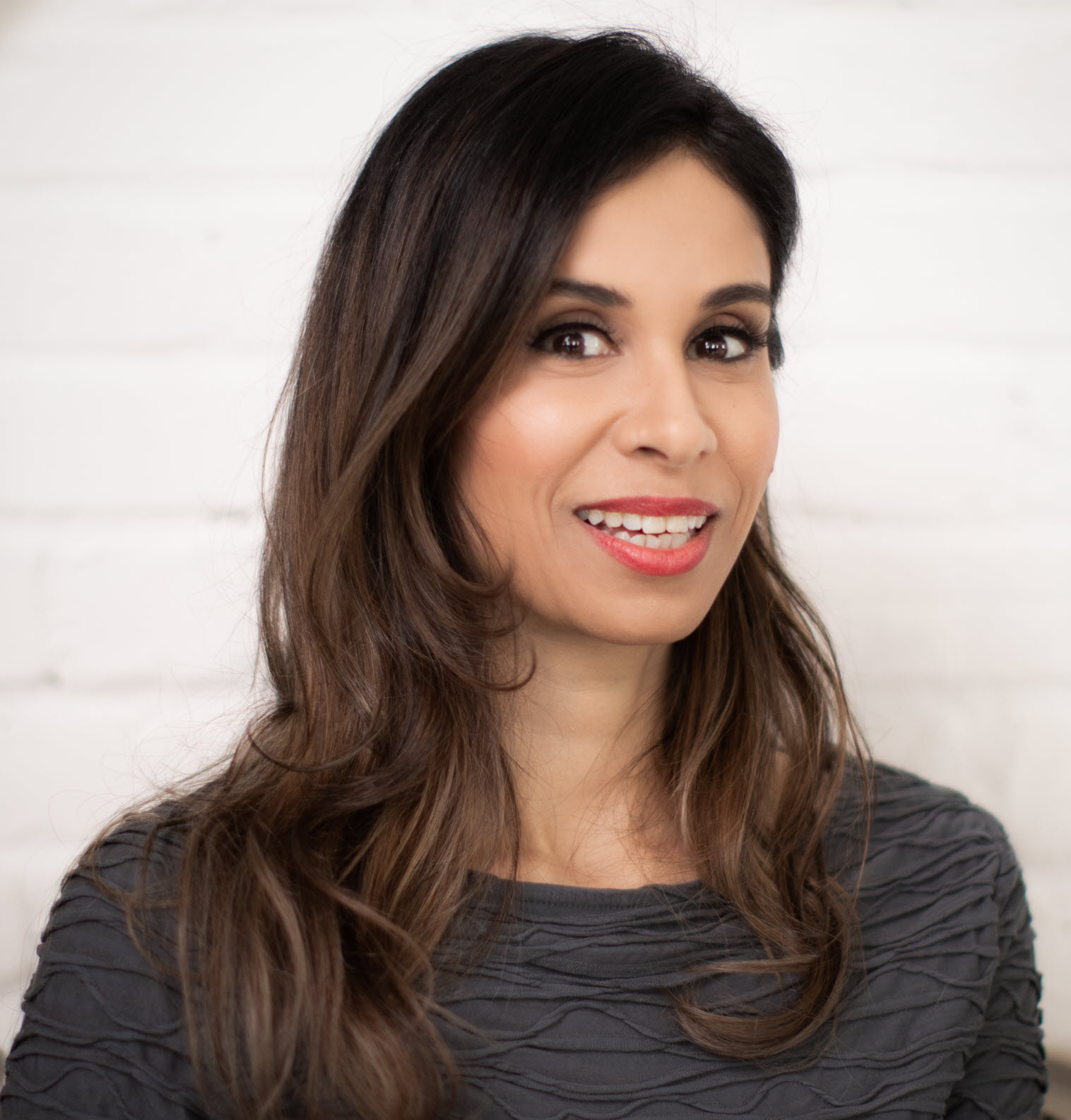 My courses & tutorials are for ambitious beginners and professionals who want to upgrade their data analysis skills. If you hate doing things manually, you'll love my approach.
I don't just want to show you solutions to specific problems, but to teach you to find solutions to ALL your future data analysis problems.
On my YouTube channel, I share Office Productivity tips & tricks based on questions I get from our online community & professionals at my training sessions.
I am a Certified Microsoft Excel Expert and was given the Microsoft MVP award in 2017. I have over 15 years of experience implementing and training users on Management Information Systems of different sizes and nature - these include SAP BW and Oracle HFM.
My background is: Masters in Economics, Economist, Consultant, Oracle HFM Accounting Systems Expert & Project Manager. My passion is teaching and solving difficult Excel problems. I am also addicted to learning and enjoy taking online courses on a variety of topics.
I founded my online learning company, XelPlus, in 2015. Our aim is to help you gain the knowledge you need so you can create useful tools, solve problems and get more done.
Let's start now.
Course Requirements
---
This course is designed for Excel on Windows - Power Query is currently NOT available in native Mac.

Microsoft Excel 2019 or Microsoft 365 (Note: General functionality is also available in Excel 2016 but some features require newer versions).
Basic understanding of Excel Pivot Tables and Excel formulas & functions is an asset.
Frequently Asked Questions
When does the course start and finish?
The course starts now and never ends! It is a completely self-paced online course - you decide when you start and when you finish.
How long do I have access to the course?
How does lifetime access sound? After enrolling, you have unlimited access to this course for as long as you like - across any and all devices you own.
What if I am unhappy with the course?
We would never want you to be unhappy! If you are unsatisfied with your purchase, contact us in the first 30 days and we will give you a full refund.
Why is it priced so low?
I believe knowledge should be affordable. You see, I had the privilege of receiving a good education - but the education that made the biggest difference for me was either free or affordable. It was what I learnt from blog posts, forums, courses and books.