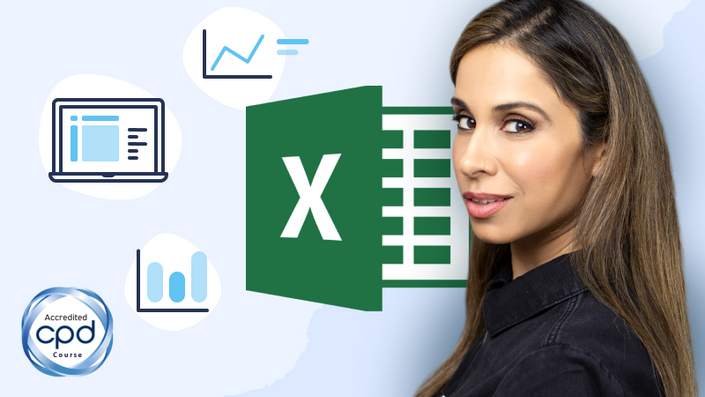 Visually Effective Excel Dashboards
Create eye-catching Excel Dashboards with actionable Tips You can Use right away.
Watch Intro
Make Well-designed Dashboards that Inform & Impress
---
Creating an Excel Dashboard from Scratch is not Easy.
We spend a lot of time thinking about how and where to start. The process gets more complicated if we use the wrong techniques.
This course takes you from Idea to Delivery in simple steps.
You'll learn to create well-designed Excel dashboards so you and your colleagues can see trends and make quick decisions informed by data. You'll also learn:

How to add interactivity to your Excel reports - No VBA required
Clever use of Excel core functionality for responsive spreadsheets
Use powerful visual techniques so your content has more effect
Impress management with reports that make the decision-making process faster
Create impressive, non-standard Excel charts using smart techniques
Learn how to create a professional KPI dashboard from scratch
Build Pivot Table-based dashboards for easy interactivity
My Excel Dashboard course comes with templates, tools and checklists that can be applied directly to your Excel reports.

⯆ Excel dashboard & Report templates

⯆ Checklists and design guidelines
⯆ Excel Workbooks to follow along
⯆ A 115 page PDF document outlining each step to create 2 fully functioning Excel dashboards from scratch. This provides tremendous help by documenting each step so you don't always have to watch but can follow along by reading.
⯆ Over 10 hours of video content.
⯆ Certificate of completion
⯆ English Closed Captions

★ Note: Course recently updated to include the OFFICE 365 & OFFICE 2021 version of the KPI dashboard. You can download that version if you have Office 365 and see how you can use FILTER, SEQUENCE, XLOOKUP and other newer Excel functions to create the dashboard ★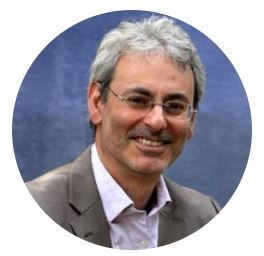 "20 years of experience in Excel and still a lot of stuff to learn in a progressive structure. With a pleasant and engaging instructor."
- Philippe Bastid
What differentiates this course from the other Excel Dashboard courses?
---
The entire process from idea to delivery - every single step without skipping key points.
Tried-and-trusted techniques that are not only applicable to Excel dashboards but any Excel report.
Includes Excel templates, tools and checklists that you can use for your own Excel reports.
Relevant and up-to-date with industry needs right now, as it's based on feedback and suggestions from finance professionals.
Lots of ideas and inspiration to help you come up with own report design.
Complex topics are taught in a simple way by an instructor with 17 years of experience.
English Closed Captions available for all videos.
How is the course structured?
---
The course is designed to have an even balance between talking head explanations and screen-cast.
Content is clearly organised so more advanced learners can jump in at any point and follow along with the relevant project file.
You learn how to create this interactive KPI dashboard from scratch: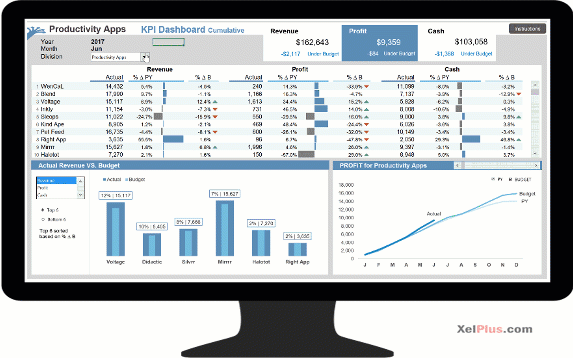 Here's the thing:
You don't just learn how to create this dashboard, but you end up learning:
The process you should follow for a successful Excel dashboard Project.
Advanced formulas that will come in handy if you ever do complex analysis in Excel.
Smart use of Excel's core functionality to get impressive results.
Form controls without VBA to add impressive interactivity to your report.
You also learn how to create a Pivot Table based Dashboard, that uses Pivot Charts & Slicers like this one: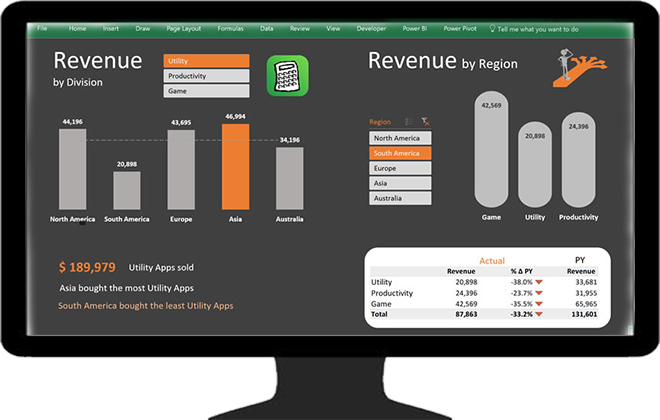 Along the way you learn some neat tricks;
For example, how to do VLOOKUP on pictures, what Excel's camera tool is capable of and how to refer to create impressive charts based on Pivot Tables.
Check out the full curriculum below and take a look at the free preview lectures to see if the course is for you.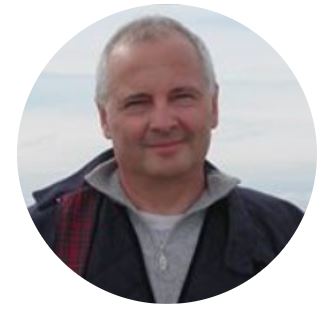 "Many thanks to Leila for this very comprehensive course, for her diamond clear explications and for the very high level of all the topics that I'd define almost esoteric .... my best ROI ever!"
- Renato Vianello
BONUSES (Only included here)
---
BONUS 1: Detailed manual -115 pages - that takes you step by step through each stage of dashboard creation.
BONUS 2: Downloadable videos so you don't have to worry about internet connection.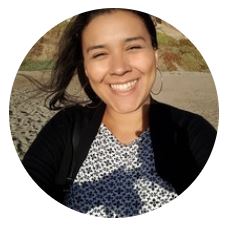 "I am completely in love with this course. Leila is awesome, explains very well and it is very easy to understand her explanations. The examples we see during the classes are so enlightening and applicable to the "real world". Fantastic course!!!"
- Rosana Santos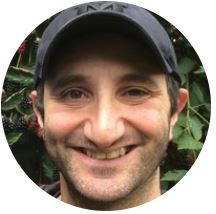 "Definitely five stars still. Im half way through and it is so easy to follow that i am able to apply it immediately to my own dashboards. Fantastic course!"
- Mark Delia
📃 Get a Certificate of Completion
When you finish the course, you'll get a certificate of completion.
You can send it to your boss, upload it to LinkedIn, or just add it to your own personal library of learning achievements.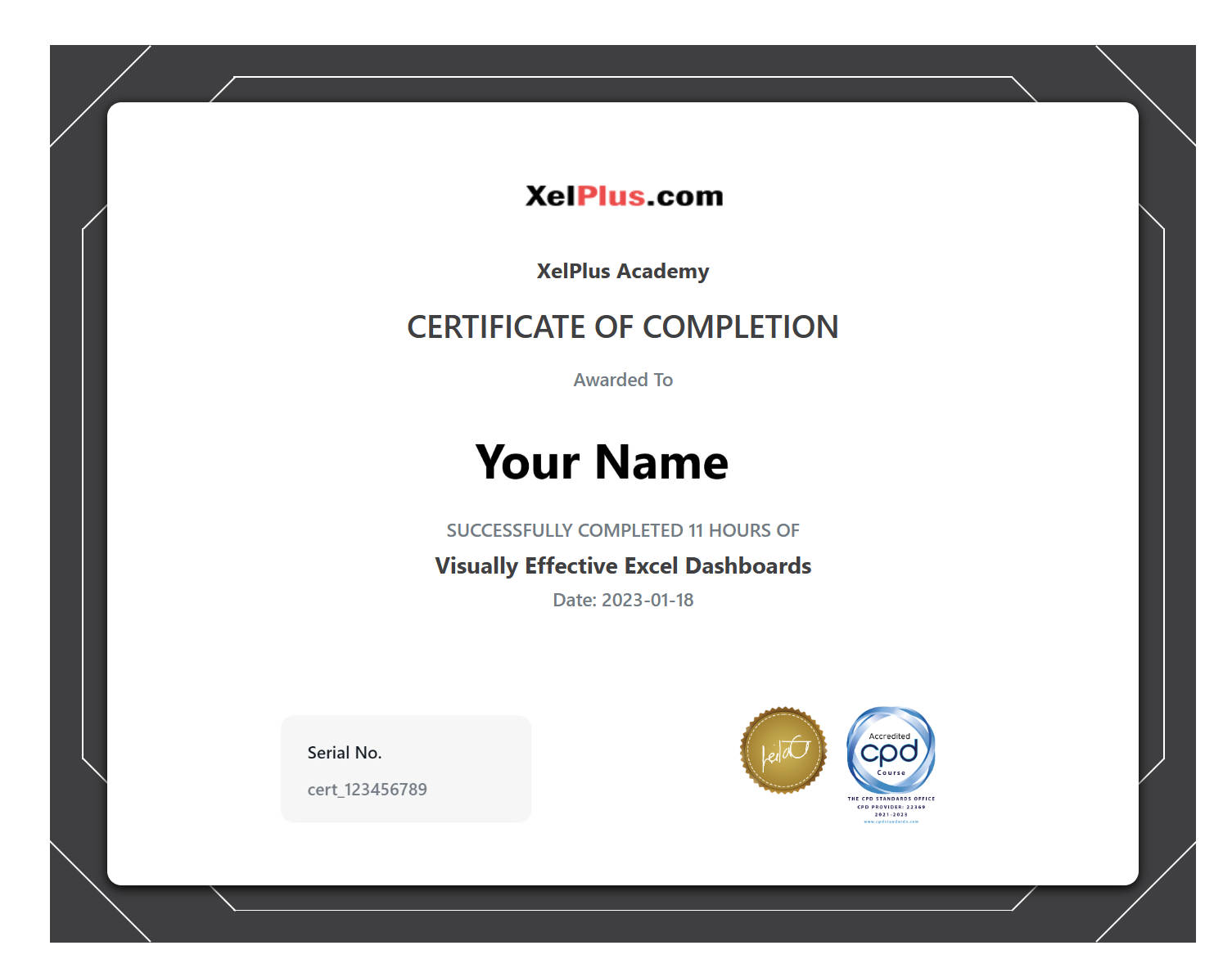 Course Curriculum
Module 2: Before You Start with Your Dashboard
Available in days
days after you enroll
Your Instructor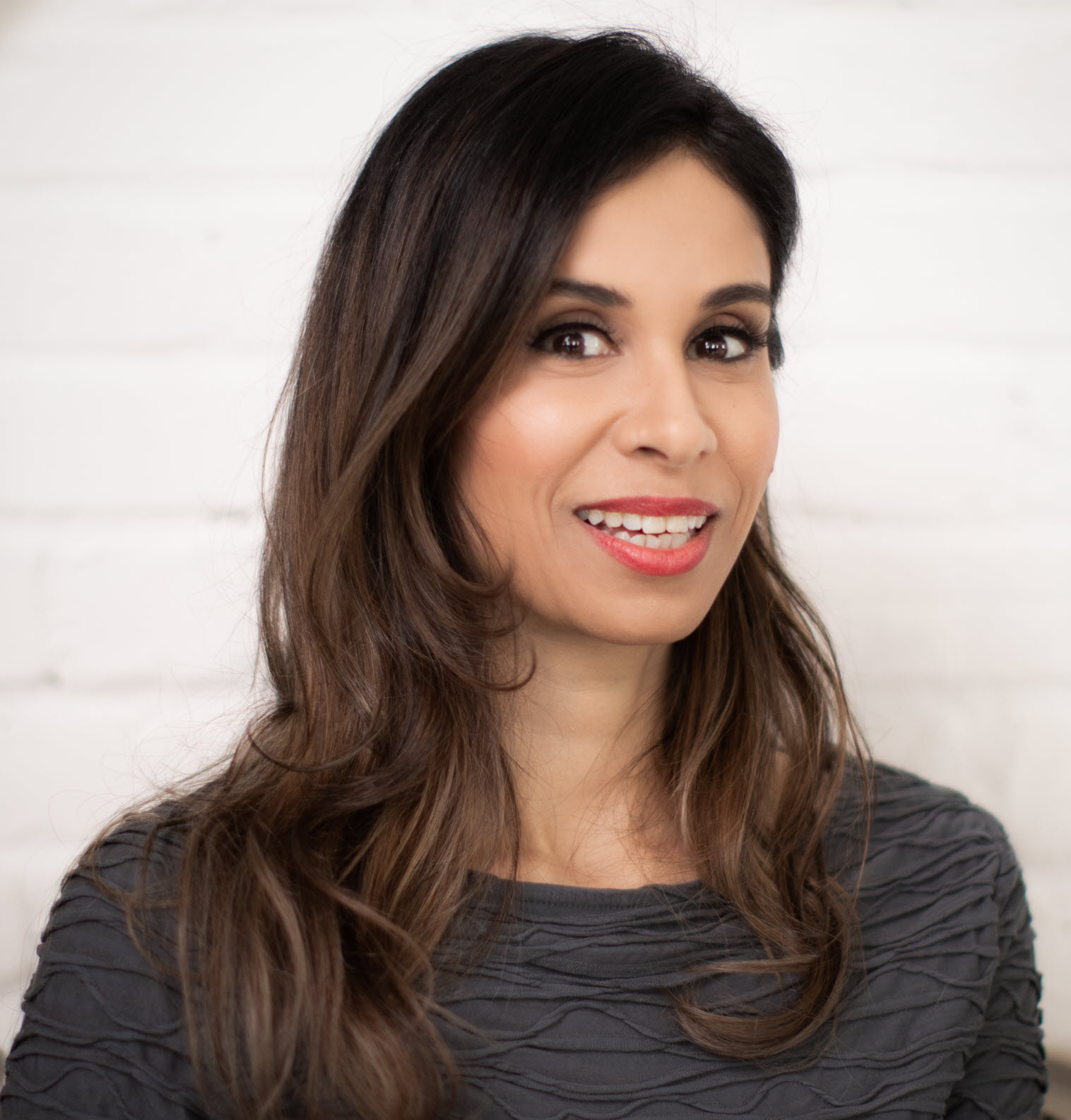 My courses & tutorials are for ambitious beginners and professionals who want to upgrade their data analysis skills. If you hate doing things manually, you'll love my approach.
I don't just want to show you solutions to specific problems, but to teach you to find solutions to ALL your future data analysis problems.
On my YouTube channel, I share Office Productivity tips & tricks based on questions I get from our online community & professionals at my training sessions.
I am a Certified Microsoft Excel Expert and was given the Microsoft MVP award in 2017. I have over 15 years of experience implementing and training users on Management Information Systems of different sizes and nature - these include SAP BW and Oracle HFM.
My background is: Masters in Economics, Economist, Consultant, Oracle HFM Accounting Systems Expert & Project Manager. My passion is teaching and solving difficult Excel problems. I am also addicted to learning and enjoy taking online courses on a variety of topics.
I founded my online learning company, XelPlus, in 2015. Our aim is to help you gain the knowledge you need so you can create useful tools, solve problems and get more done.
Let's start now.
Who is right for this course
---
Business Professionals who use Excel to create dashboards and reports
Data analysts
You currently use Excel and want to improve your skills
You'd like to learn how to create interactive reports
You'd like to improve the design of your existing Excel reports
Who's not right for this course
---
You don't use Excel often
You consider yourself a very basic Excel user (The course requires solid knowledge in formulas like IF and features like absolute and relative referencing). If you aren't familiar with these, please check out my Excel Basics Playlist on YouTube.
You don't have Excel for PC (Windows) - The course is taught for Excel on Windows. If you have a Mac, I wouldn't be able to help you if you run into problems (I've never worked with a Mac).
NEW! Earn CPD credits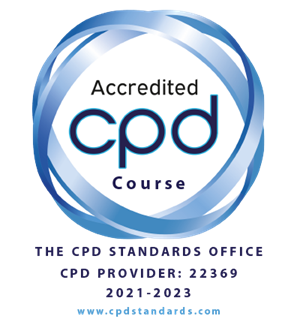 I'm excited to announce this course is CPD certified (11 CPD hours). When you complete this course, you'll have the option to claim your CPD credits. You'll see the official CPD stamp on your course certificate.

The Continuing Professional Development is a top global accreditation, trusted by companies and industries worldwide.
If CPD credits can help in your career, this isn't a course to skip.
Frequently Asked Questions
When does the course start and finish?
You decide when you start and when you finish. It's completely self-paced.
How long do I have access to the course?
After enrolling, you have lifetime access to this course - across any and all devices you own.
Do you offer a guarantee?
Yes. We'd never want you to be unhappy! If you are unsatisfied with your purchase, contact us in the first 30 days and we will give you a full refund.
What if I have another question not listed here?